Every year, Colorado sees over 3,500 accidents on its roads, resulting in countless injuries and even 300 deaths. These accidents have many causes, with careless drivers or defective automobiles accounting for their fair share.
But other accidents have a more sinister cause: aggressive driving. A driver knows that his or her conduct is a risk to other people but continues nonetheless. Unsurprisingly, devastating accidents result, leaving many people in considerable pain.

If you have been injured by an aggressive driver, you need immediate legal help. A seasoned Grand Junction aggressive driving attorney can carefully review the circumstances and bring a case against the reckless driver for compensation. For help, please contact us as soon as possible.
This is in order to give that person the best chance at receiving compensation for his or her losses. With more than 70 years of collective experience in the law, our firm is ready to get started on your case. An experienced Grand Junction aggressive driving attorney at Cimarron Ridge Legal Group can evaluate your case today and can discuss your options for moving forward with a claim.
CONTACT OUR FIRM
Types of Aggressive Driving
Many aggressive drivers are in the grips of road rage, an all-encompassing anger that causes people to do things they normally wouldn't. However, not all aggressive drivers are in a rage. Instead, they might simply be driving aggressively because they are late for an appointment or because they are impatient.
Regardless of the motivation, aggressive driving is always dangerous. It can take many forms, including:
Speeding

Driving too fast for conditions

Illegally passing

Driving on the shoulder or sidewalk

Tailgating

Running a red light

Turning directly in front of another vehicle

Failing to use turn signals

Flashing lights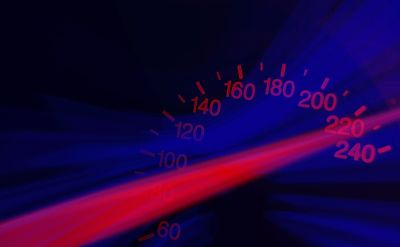 This type of aggressive driving dramatically increases the chances of a crash. Furthermore, accidents caused by aggressive drivers tend to be more damaging than those caused by merely careless or negligent drivers.
"I have had the pleasure of working with Mr. Martin on several occasions and have been extremely pleased with my experiences. He is professional, efficient and knowledgeable. He is truly an asset to have on your side when it comes to navigating the legal world."

Donald V.
"I have used Dan Shaffer as counsel for myself and my family for over 10 years. He always returns my calls and emails. He and his staff really seem to care about their work and clients. I wouldn't hesitate to recommend his services to anyone with serious legal problems. "

JK - 2018
"Mr. Martin has been a huge help to me in navigating a wide range of legal issues in both my personal and professional life. His wide-ranging knowledge and exceptional legal expertise have made him an incredible resource, and his personal approach and sense of humor have made him a real friend."

Bryan M.
"My family sought Mr. Shaffer's services for our daughter who was facing very serious charges. He was thoughtful and compassionate throughout her cases and helped us understand what was happening as every turn. I would strongly recommend his services to anyone with serious legal problems."

Traci C. - 2016
"I have been represented by Brent Martin on a number of matters. In each case, Brent's work was timely, efficient and showed an excellent grasp on both the law and the facts at issue. He was available when I needed him and was very good at explaining the often complex issues involved. I highly recommend Brent and his firm."

Michael L.
"If you are looking for an attorney, Daniel Shaffer is excellent. He is not only highly effective and bright, but is also a thoughtful and caring individual. Dan's legal expertise has helped me and my family immensely, and we couldn't be more grateful. He and his team are wonderful to work with!"

J and G H - 2017
VIEW MORE
Aggressive Driving Accidents
Aggressive drivers routinely cause catastrophic injuries such as fractures, brain injuries, nerve damage, paralysis, and spinal cord injuries. Many accidents associated with aggressive drivers include:
Head-on collisions: these can occur when an aggressive driver illegally passes around a corner and hits oncoming traffic
T-bone collisions: aggressive drivers who run red lights can slam into the side of another vehicle
Rear-end collisions: a driver who is tailgating can plow right into someone's trunk or backseat
After an accident, you should summon emergency services, if necessary, to treat anyone injured. Also, call the police to come out and write up an accident report. Your Grand Junction aggressive driving attorney will find the report useful.
Avoiding Conflict with an Aggressive Driver

You don't want an aggressive driver to flip over into road rage, so the best thing you can do is try to protect yourself. Remember to always be calm and refuse to drive aggressively yourself. Instead, try the following:
Increase the distance between you and an aggressive driver. Pull off the road, if necessary.

Use your turn signals so that the driver knows what moves you are about to make.

Only use high beams when necessary. Using them irresponsibly can be considered aggressive driving.

Tap the horn, don't lay on it. The purpose of using the horn is to notify someone of where you are, not to express anger or annoyance.
If an aggressive driver follows you, they could be experiencing road rage. Remember not to get out of the car to confront them but instead keep your vehicle locked and drive to the nearest police station.
Receiving Compensation after an Aggressive Driving Accident

Colorado is an "fault state," so the driver who is responsible for the accident must pay out money to injured victims. The key will be establishing that the other driver was aggressive and that their aggressiveness led to the crash. Remember to do the following:
Write down your memories of the accident soon after it happens. Detail what maneuvers the aggressive driver made.

Find witnesses. These could be the passengers in your car or the occupants of a different vehicle who saw the aggressive driver and the collision.

Take pictures of all vehicles involved in the crash.

Obtain medical treatment as soon as possible. You want to fully document your injuries and keep all medical bills and receipts, which can prove your economic losses.
Injured victims can also receive compensation for lost wages and property damage, as well as for pain and suffering, disfigurement, or disability. Meet with an experienced Grand Junction aggressive driving lawyer for help properly calculating the value of your case.
Legal Help when You Need it Most

If you or a loved one has been injured by an aggressive driver, please contact Cimarron Ridge Legal Group today. We have 80 years of combined experience representing injured motorists just like you, and we have obtained millions in compensation for our clients. The sooner we can get to work on your case, the better.
For help, please contact us today. We offer a free consultation, which you can schedule if you call (970) 644-5194.
Contact Us