People depend on their hips and knees to accomplish such simple tasks as standing and walking. When a person suffers an injury to either their hip or knee, their entire life can be turned upside down. These injuries are very debilitating, and many accident victims soon realize that they will suffer significant financial losses as a result.
At Cimarron Ridge Legal Group, our team helps personal injury victims fight for their rights. If you want to talk with a lawyer about your chances of receiving compensation, please contact our law firm today. A member of our team will be happy to review your case.
CONTACT OUR FIRM
The knee is one of the more complex body parts. Muscles, bones, ligaments, and tendons all join and must be working together for the knee to function properly. Any injury to the knee can leave a person laid up at home, unable to move. Knee injuries can be very painful but, unfortunately, are not easy to fix.
At our firm, we have seen clients struggle with:
Tears to the anterior cruciate ligament (ACL)

Sprains

Strains

Bursitis

Fractures, including fractures of the patella (kneecap).
Treatment for a knee injury depends on the precise injury. For fractures, a surgeon might need to insert a screw, pin, or plate to hold bones in position. If tendons or ligaments have been stretched or torn, then surgery might be required. Some knee injuries respond well to conservative treatment like rest, ice, and compression, but even conservative treatment often requires that a person is off their feet for weeks.
Some knee injuries become degenerative and can lead to arthritis or other chronic conditions. These victims will face a lifetime of medical care to help them cope.
"I have had the pleasure of working with Mr. Martin on several occasions and have been extremely pleased with my experiences. He is professional, efficient and knowledgeable. He is truly an asset to have on your side when it comes to navigating the legal world."

Donald V.
"I have used Dan Shaffer as counsel for myself and my family for over 10 years. He always returns my calls and emails. He and his staff really seem to care about their work and clients. I wouldn't hesitate to recommend his services to anyone with serious legal problems. "

JK - 2018
"Mr. Martin has been a huge help to me in navigating a wide range of legal issues in both my personal and professional life. His wide-ranging knowledge and exceptional legal expertise have made him an incredible resource, and his personal approach and sense of humor have made him a real friend."

Bryan M.
"My family sought Mr. Shaffer's services for our daughter who was facing very serious charges. He was thoughtful and compassionate throughout her cases and helped us understand what was happening as every turn. I would strongly recommend his services to anyone with serious legal problems."

Traci C. - 2016
"I have been represented by Brent Martin on a number of matters. In each case, Brent's work was timely, efficient and showed an excellent grasp on both the law and the facts at issue. He was available when I needed him and was very good at explaining the often complex issues involved. I highly recommend Brent and his firm."

Michael L.
"If you are looking for an attorney, Daniel Shaffer is excellent. He is not only highly effective and bright, but is also a thoughtful and caring individual. Dan's legal expertise has helped me and my family immensely, and we couldn't be more grateful. He and his team are wonderful to work with!"

J and G H - 2017
VIEW MORE
Hip injuries are some of the worst injuries that a person can face. The hip not only supports weight but can cause intense pain when any part of it has been injured.
Among the more serious hip injuries we have seen are:
Sprains

Strains

Repetitive stress injuries

Fractures
Fractures to the hip deserve special mention because broken bones can cut off blood flow to the area, leading to serious complications. Any pain in the hip should be immediately diagnosed by a doctor, who might need to perform surgery. In extreme cases, a person could need their entire hip joint replaced. Even relatively minor hip injuries can leave a person unable to move for months on end as they struggle with pain and stiffness.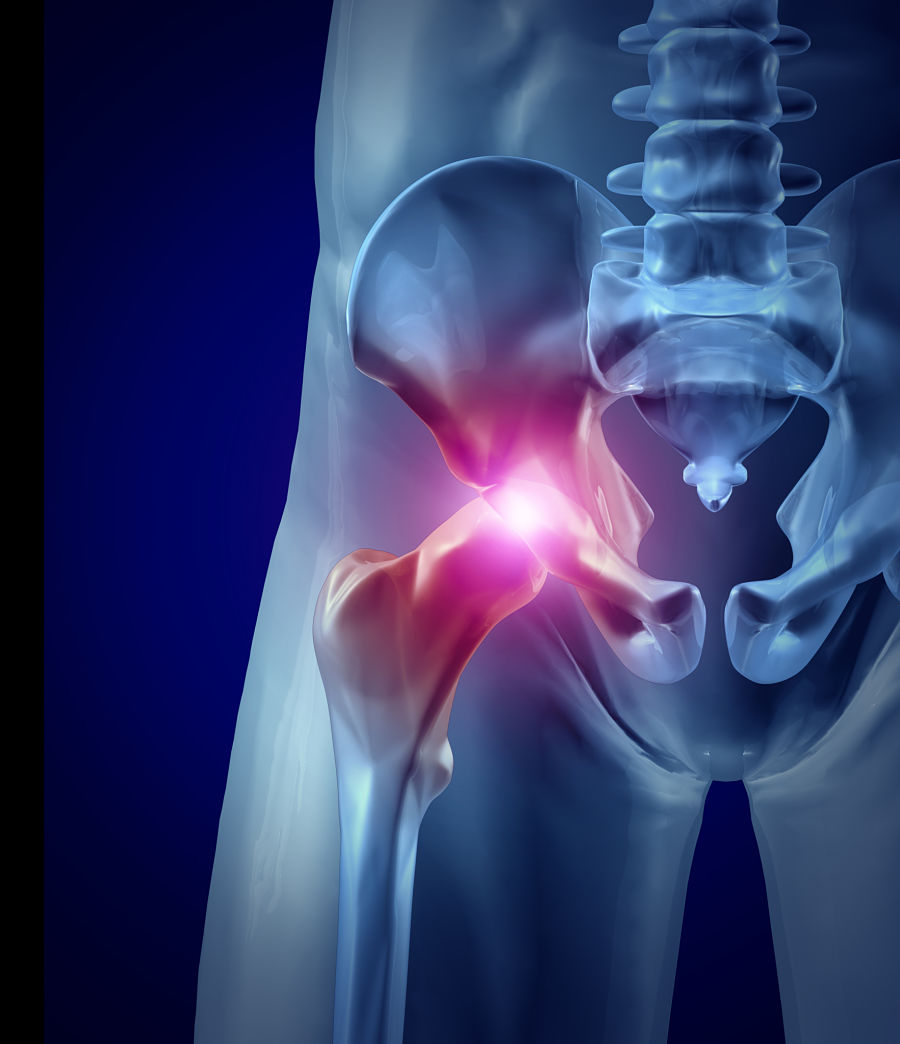 How These Injuries Happen
Many hip and knee injuries are the result of traumatic accidents, such as car crashes and slip and falls. In a car wreck, a person's knee can slam into the dashboard, resulting in injury. When a person falls, they might strike their hip or knee on the ground or become injured when twisting or turning to avoid a fall.
Hip and knee injuries happen in many locations and a variety of contexts. The Key will be determining whether someone else is to blame for the accident, which might qualify our client for compensation.
Contact Our Law Firm Today
If you have suffered a knee or hip injury in Colorado, help is available. The experienced team at Cimarron Ridge Legal Group can represent you in a legal case. Call us today to schedule your complimentary consultation.
Contact Us